On this page, you can find the timeline of our campaign against electric pulse fishing, until the victory, together!
4 October 2016: BLOOM sends a letter to the French National Fisheries Committee (CNPMEM) to develop a joint position in favor of a full ban on electric fishing
In this letter, BLOOM asked the Committee to support a full ban on electric pulse fishing, due to our concerns regarding ecosystem impacts and the clear opposition to this technique by French fishers. We have never received any official response to our letter.
24 February 2017: Ségolène Royal requests a moratorium on electric fishing to the European Commission
In a letter sent to Karmenu Vella, EU Commissioner for Environment, Maritime Affairs and Fisheries, Ségolène Royal (Chair of COP21 and former French Minister of Ecology) advocated for a ban on electric fishing.
21 June 2017: BLOOM fights electric fishing at the European Parliament
Dutch fishing lobbies organize a conference at the European Parliament on 21 June 2017 on electric fishing. BLOOM attended the meeting and delivered a short speech to rebut flawed arguments heard during the presentation.
2 October 2017: BLOOM files a complaint against the Netherlands
BLOOM's campaign officially started on the 2nd of October 2017, when we filed a complaint to the European Commission against the Netherlands with regards to their unlawful exemptions.
=> See the media impact of our complaint against electric pulse fishing.
2 October 2017: a weak and problematic French position on electric fishing
French Minister of Agriculture Stéphane Travert phrases the French official position explicitly: France will be opposed to derogations granted to electric fishing beyond 5% of each Member State's beam trawl fleet in the North Sea but it does not question the existence and development of electric fishing. This is way too weak in the face of the problems posed by electric fishing on ecosystems and on the livelihoods of small-scale fishers of Northern Europe.
9 October 2017: priority question to the European Commission
French Green MEP Pascal Durand submits a priority question to the Commission about the unlawful number of exemptions that were granted to Dutch trawlers. The Commission is supposed to answer withing three weeks, but had still not provided any clarification on the matter after the Parliament's vote (16 January 2018).
27 November 2017: The answer of the Commission can be read here.
"P-006573/2017
Answer given by Mr Vella on behalf of the Commission (27.11.2017)
The Commission is currently examining the complaint lodged by BLOOM and is in the process of verifying the relevant infomation, notably as regards the exact number of licenses granted by the Netherlands pursuing to Article 31a of Regulation (EC) No 850/98[1].
As long as this verification is not completed, the Commission is neither in a position to provide the Honourable Member with an accurate state of play, nor to make any statement concerning compliance with the above-mentioned Article over the years."
[1]    Council Regulation (EC) No 850/98 of 30 March 1998 for the conservation of fishery resources through technical measures for the protection of juveniles of marine organisms, OJ L 125, 27.4.1998, p. 1–36
2 November 2017: BLOOM launches a petition against electric pulse fishing
BLOOM launched a petition against electric pulse fishing before the PECH Committee vote of the Parliament (held on 21 November 2017) which was going to decide whether MEPs agreed to consider electric pulse fishing a potentially "conventional" fishing method (which it is not!).
6 November 2017: small-scale fishers from Northern France threaten to block ports depending on the outcome of the Parliament's PECH Committee on 21 November
Sole gillnetters from Northern France announce that they will block the port of Calais if Members of the PECH Committee of the European Parliament vote for the expansion of electric fishing in Europe.
8 November 2017: small-scale fishers of Europe send an open letter to MEPs
The LIFE (Low Impact Fishers of Europe) platform writes to MEPs, asking them not to soften the current framework on electric pulse fishing.
8 November 2017: French MP Paul Christophe requests the French Government to clearly position itself against electric fishing
The answer of the French Minister of Agriculture Stéphane Travert is weak and ambiguous: "we will not defend electric fishing"
14 November 2017: meeting of the shadow rapporteurs at the Parliament
While in Strasbourg for a Plenary session, MEPs of the Fisheries (PECH) Committee gathered to discuss the Technical Measures Regulation and determine a political compromise on electric 'pulse' fishing, which will most likely be adopted during the PECH Committee vote (and it was). See details on the Compromise position below (see outcome of the vote of 21 Nov. 2017).
14 November 2017: Rt. Hon. Richard Benyon calls on the UK to fully ban electric fishing before leaving the E.U
At a Westminster Hall Debate, MP and former UK Minister for Fisheries and the Natural Environment (2010-2013) Rt. Hon. Richard Benyon said: "My final point is to ask, please, in the remaining months for which we are in the EU, that we hold it to account to make sure that pulse fishing is banned. […]" (at 15'22).

15 November 2017: op-ed in Le Monde signed by politicians and scientists
An op-ed is published in Le Monde, in which politicians and scientists ask for a full ban on a destructive fishing method.
According to the signatories, "accepting the development of pulse fishing would also implicitly mean we admit failure: there are not enough fish left for fishers to fill their nets without needing increasingly efficient fishing gears".
The op-ed was also published in Spanish in EfeVerde and La Vanguardia.
15 November 2017: BLOOM's campaign against electric fishing is featured on main French TV news
France 2, one of the main French TV channels, airs a 5 mn coverage on electric fishing in prime time.
16 November 2017: BLOOM requests more transparency to the Dutch lobby
During a "Common Language Group" (CLG) meeting facilitated by Seafish in London on 16 November 2017, BLOOM reminded Dutch fishing lobby VisNed that we still did not have any clarification on the complaint that we had filed against the Netherlands to the European Commission regarding their illegal licenses. We also asked VisNed's representative, Mr. Pim Visser, to provide us with the full list of beneficiaries of the 2007-2014 European Fisheries Fund (EFF). The Netherlands is one of the only EU coastal countries (along with Bulgaria, Lithuania, Malta, Poland and Portugal) not to have published this list. This is unfortunate, as most vessels using pulse trawls would have been equipped under this Fund.
21 November 2017: BLOOM's petition gathers over 84 000 votes prior to the PECH Committee vote!
84 000 signatures were gathered before the vote on the Technical Measures Regulation by the European Parliament's PECH Committee. BLOOM gathered several MEPs on a picture of supporters to the full ban: Yannick Jadot (Greens, France), Anja Hazekamp (GUE, Netherlands), Karima Delli (Greens, France), Marco Affronte (Greens, Italy), Pascal Durand (Greens, France) and Nathalie Griesbeck (ALDE, France). Thanks to our champions for supporting our campaign against electric pulse fishing, and thanks to all of you who signed the petition!
12 December 2017: European petition to stop Electric Pulse Fishing in Europe
It will undoubtedly take time to rid ourselves of this terrible fishing method, but with the support of citizens, we have managed to get deep-sea trawling banned in Europe, so let's get to work to show what we are capable of together!
13 December 2017: Adrien Quatennens asks a request to the government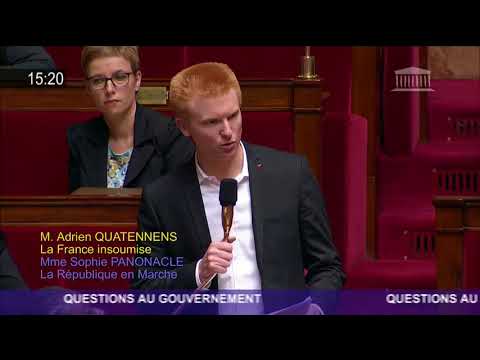 followed by a tweet from Ugo Bernalicis, deputy of the group « France Insoumise »
13 December 2017: The Dutch Federation of Fish Wholesalers and Processors issues a letter against BLOOM
Visfederatie, the Dutch Federation of Fish Wholesalers issues a letter against BLOOM dealing with pulse fishing. This letter debunks BLOOM's arguments to underline only the "environmental benefits" of this fishing technique. This way of addressing to BLOOM merely demonstrates that Dutch lobbies fear our impact on this campaign.
14 December 2017: The Dutch government replicates
The Dutch embassy defends pulse fishing in a press release and uses the same arguments as lobbies and industry to make the case for the benefits of this technique.
18 December 2017: Press Release from the Socialist Party
This press release recalls that pulse fishing has strictly been forbidden in Europe since 1998, but also mentions the great doubts that still exist on the impact and damages of this fishing method.
The French socialist delegation calls on MEPs to vote against pulse fishing in Europe during the plenary session on behalf of the sustainability principle and ask for the Parliament to delay the vote. According to them, the current draft agenda does not allow NGOs and small scale fishermen to get their voices heard.
On the following day, this statement is shared by Sylvie Guillaume, S&D MEP and Vice-President of the European Parliament.
19 December 2017: Elected officials from the local council of Boulogne (CAB) vote against a far-right resolution against pulse fishing
During the Community Council, the majority of elected officials including Frederic Cuvillier (yet strongly opposed to pulse fishing)  voted against a far-right resolution. This resolution "goes against the development of electric pulse fishing as part of the current derogation system."
Instead, Frédéric Cuvillier suggested its own resolution which was then adopted by the majority. Antoine Golliot considers this resolution as a "placebo" while the mayor of Boulogne sees it as a "more moderate position". However, it states for "a greater scrutiny regarding the consequences of adopting the new regulation as such" and to "take into account the lack of sound/reliable scientific report". It doesn't mean or implicate in any way a pulse fishing ban.
19 December 2017: MEP Younous Omarjee (GUE/NGL) calls for a "ban on barbaric electric pulse fishing in Europe"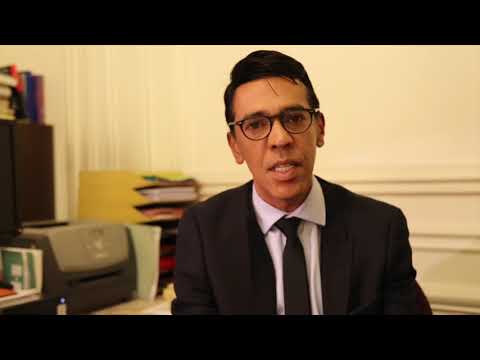 20 December 2017: Draft Agenda for the Plenary Session in Strasbourg
The vote will take place on 16th January 2018, which is still too of short a time for the European Parliament to seriously consider the issue.
21 December 2017: Jean-Luc Mélenchon declares his opposition to pulse fishing
In his week's review, Jean-Luc Mélenchon decided to speak about pulse fishing and strongly opposed the idea of legalizing this fishing method (beginning 21'10, in French).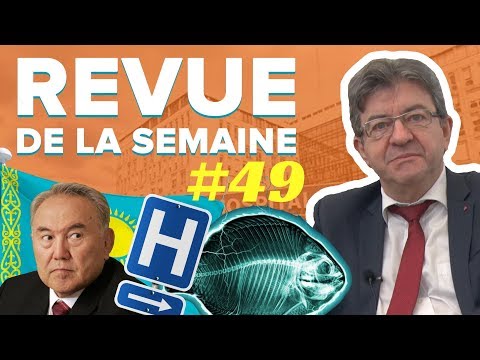 25 December 2017: "L'ère du Peuple" comes back to the topic of pulse fishing
The webzine "L'ère du Peuple" publishes an article entitled "Atomic Fishing is on the Way ''. It covers the historical background of the topic, from its ban in 1998 to the opposition to its extension by several French deputies and MEPs, includingYounous Omarjee, Joachim Son-Forget and Adrien Quatennens.
26 December 2017: Jean-Luc Mélenchon sends a Parliamentary question
Jean-Luc Mélenchon questions France's position on a total ban of electric pulse fishing and the lack of relevant and independent scientific research on this subject.
8 January 2018: new revelations on a European scandal
As the European Parliament prepares to vote on whether to restore the 1998 ban on electric fishing or to authorise its wide use throughout Europe, a group of NGOs and fisher organizations[1] have sent a joint letter to the European Commission revealing a compromising document, which questions the morality of its 2006 proposal to lift the ban on electric fishing.[i] The letter reveals that expert scientific advice to the Commission was blatantly ignored and requests the European Commission immediately withdraw all provisions concerning electric fishing from its legislative proposal on the Technical Measures Regulation,[ii] which will be voted by the European Parliament on 16 January 2018.
Read the press release in english
Read the press release in french
Read the press release in spanish
Read the press release in italian
BLOOM, End Ecocide on Earth, the Irish Wildlife Trust, Blue Marine Foundation, the Community of Arran Seabed Trust (COAST), the Black Fish, Our Fish, Notre Affaire à Tous, Low Impact Fishers of Europe (LIFE), Gillnet Fishers of the North of France, Thanet Fishermen, Queenbourgh Fishermen, Leigh and Southend Fishermen, Mersea Island Fishermen, Lowestoft Fish Market Alliance, Irish Islands Marine Resource Organisation (IIMRO), Plateforme Petite Pêche Artisanale Française, Fishermen United.
[i] Electric fishing has been banned in Europe since 1998 by Article 31 of Council regulation (EC) No 850/98.
[ii] On 11 March 2016, the European Commission released its legislative proposal to reform the Technical Measures Regulation (COM(2016) 134 final).
9 january 2018:

Spanish artisanal fishermen support ban on electric fishing
The Lonxanet Foundation has taken a public position for the ban on electric fishing in a statement and joined the support of BLOOM. The foundation works for the Spanish artisanal fishery and groups associations of artisanal fishermen.
10 january 2018:

the European Parliament under high tension
BLOOM organized an event sponsored by several political groups (ALDE, CRE, GUE / NGL, S&D and Greens/EFA) during which several announcements were made demonstrating a strong mobilization of public opinion and professional actors against fishing Electric: the Manifesto of Chefs against electric fishing, the commitment of large retailers, the opposition of citizens to electric fishing, the position of intellectuals and fishermen.
During this event, the MEPs were able to attend an "artivist" performance.
10 january 2018:

249 French deputies sign an op-ed in Le Monde
249 French deputies took up the cause against the reintroduction of electric fishing in Europe in an op-ed called "Electric fishing:" This practice is shameful to Europe and discredits us on the international scene ".
10 january 2018: Top European chefs take electric pulse fishing off the menu
"We refuse to work with seafood coming from a fishing method that condemns our future and that of the ocean," said the text written by Christopher Coutanceau, whose restaurant on the Atlantic coast in La Rochelle, western France, has earned two Michelin stars.
13 january 2018: Advocacy document against electric fishing
As part of our campaign against electric fishing, we have prepared an advocacy document that reviews the many environmental and social problems caused by electric fishing, but also the underlying political and financial scandal: in 2006, the European Commission went against scientific advice to allow this prohibited fishing method. Since then, millions of euros of public money have been injected into "research" and the equipment of fishing vessels with electric trawls.
Meanwhile, artisanal fishers are going bankrupt.
Read our advocacy document here.
14 january 2018: Rebuttal to the Dutch electric trawling lobbies
As BLOOM's campaign against electric fishing grows stronger, and as more and more voices rise up against this destructive fishing method ahead of the European Parliament's vote on Tuesday January 16 2018, Dutch lobbies are desperately trying to counter our well-referenced arguments.[1]
To this end, VisNed's electric fishing lobby has prepared an advocacy document, which has been distributed to MEPs. Here, we refute one by one the biased, erroneous or simply false arguments. Indeed, trying to depict the electric trawl as a virtuous and sustainable gear by comparing it to one of the worst fishing method ­— the beam trawl — is outrageous.
Read our rebuttal to the Dutch electric trawling lobbies here.